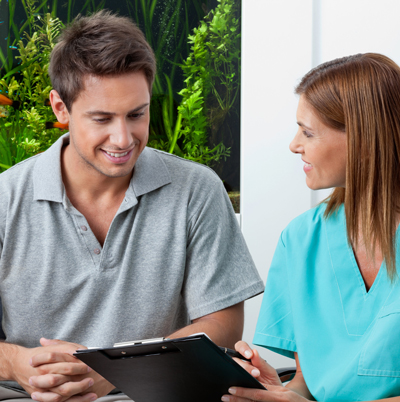 OUR FEES
At Orthodontic Smile Studio, we are committed to providing you with the most cost-effective option to achieve the best result for the treatment of your choice.
Our fees are designed to reflect the complexity of your individual case, the need for any additional orthodontic appliances and the length of treatment. These factors are determined by our careful clinical examination and inspection of your diagnostic records. However, we also streamline our fees to keep them at a reasonable level and in line with industry standards.
PAYMENT OPTIONS FOR PATIENTS WITH OR WITHOUT INSURANCE
Your oral health and your smile are yours forever, and we want to make it as easy as possible for you to receive the best orthodontic care in the most cost-effective way. This is why we offer no-interest payment plans to all of our patients, regardless if you have insurance. This consists of an initial down payment that is due prior to the placement of the appliances, and monthly payments starting the following month on either the first of the fifteenth of each month. However, it is important to stress that this monthly payment is a financing option that we provide as a service to our patients and is not a fee per appointment.
We accept most major credit cards, debit cards and cash. Credit card details for monthly payments are required on or before the initiation of orthodontic treatment.
A 2% discount applies when accounts are paid in full, up-front.
Please note that monthly payments are due each month, even if appointments are not scheduled, missed or rescheduled.
The above fees are for orthodontic treatment only, and do not include dental appointments, extractions, fillings, exposure of teeth or any other dental work provided by another office.
Broken, damaged or lost appliances may require additional charges.
If you decide to change your treatment options once treatment has started, an additional fee will apply. For example, if you start Clear Aligner Therapy, but decide to switch to conventional braces, an additional fee to cover the cost of the fixed appliances will be charged prior to placement. Conversely, if you decide to switch from braces to Clear Aligner Therapy, a non-refundable lab fee will be due before delivery of the aligners.
Refunds will not be provided if you decide to stop treatment prior to its completion.
Any account that is 30 days overdue may be charged a late payment charge per month. If, for any reason, you cannot meet your payment schedule as outlined, please contact our office as soon as possible.
PAYMENT OPTIONS FOR PATIENTS WITH INSURANCE
Ultimately, all patients are responsible for full payment of their orthodontic treatment. However, as an added service to our patients, upon completion of your consult we will complete a financial contract and a Standard Information Form for you to submit to your insurance. Your insurance company will then be in touch with you to outline any orthodontic coverage that you may have and will reimburse you for any fees that were made payable to us.

235 The Boardwalk Suite 201
Kitchener, ON N2N 0B1
Tuesday9:00am - 5:00pmWednesday9:00am - 5:00pmThursday12:00pm - 7:00pmFriday8:00am - 3:00pm
Open Every Other Wednesday
This website uses cookies.